We do things differently because privacy matters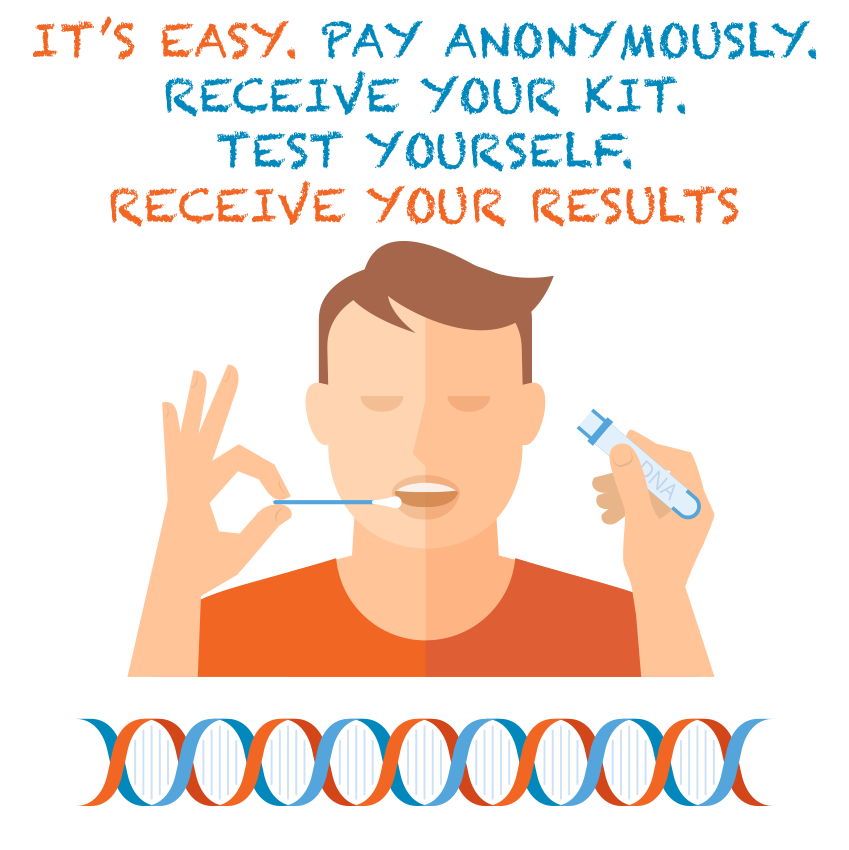 Here is how we provide your information to you without our ever knowing who you are!
The Secret Sequence Process:
Make an Account

We've made email optional, so customers can make anonymous accounts easier. However:

When provided, email is used to alert customers when their reports are ready for download. This means customers who do not provide an email account are required to check their account regularly for their results.
IMPORTANT: Email is also the only way to rescue an account if you forget your password. Make sure your password is written down if you do not provide an email. If you don't include an email and forget your password, we cannot rescue the account and do not provide refunds.

Choose your Tests

The more tests you order, the HIGHER your discount!

Choose your Payment Option:

Cryptocurrency
Credit or Debit Cards

We WILL NOT ask for your name or address to confirm payment
We recommend using a prepaid card for increased anonymity

Choose Shipping address

Use a non-home address (PO Box, Work or Other Address) for increased anonymity. Please ensure you obtain the appropriate permissions to mail to a non-home address.

Receive your sample kit in the mail
Take your sample as your instruction card and tutorial video shows
Submit your sample via provided prepaid envelope
Receive your reports in 6 to 9 weeks
Lastly, learn about yourself!
Important Information to Consider:
Download your report and keep it in a secure space; we permanently delete your report after TWO MONTHS to protect your privacy.
We do not keep back ups after we delete your report. It is your responsibility to back up your reports; we do not offer refunds if you lose your report after the two month time period.